At the beginning of the year, online sports betting brand bet365 teamed up with leading gambling and financial trading supplier Playtech for what was hailed as "the largest scale studio development" in the history of Playtech. The result is an exclusive gaming area that hosts 12 seven-seat blackjack tables, three baccarat tables, two all-bets blackjack tables, and two standard roulette tables with the single zero option. The studio also offers the exclusively branded Super Spin Roulette alternative.
This latest development reinforces bet365's position as one of Playtech's premier partners. bet365 and Playtech first launched their dedicated table area in 2013, and have continued to evolve and expand ever since. Now, the duo reunited and decided to introduce Dutch-speaking croupiers behind their live roulette tables. This allows Dutch players to easily and pleasantly interact with the friendly croupiers using their mother tongue. The localized service for Dutch players can already be accessed using the bet365 platform. In the upcoming future, more live casino tables are expected to be animated by native-speaking croupiers.
A bet365 spokesperson commented on the decision and expressed the company's thrill and excitement to be delivering "dedicated Dutch-speaking croupiers" to their live casino website. He added that this would enhance both enjoyment and engagement in players, which have always been two integrals part of their approach since the day the new live casino studio was launched. The same spokesperson expressed hope that players from the Netherlands will enjoy the fresh localized language solution.
Last December, bet365 secured a license to operate in the newly regulated Dutch market thirsty for quality games ranging from standard online games to live casino dealer options including classics and live game shows played online.
Super Spin Roulette, bet365's Exclusively Branded Game
Super Spin Roulette is a game of roulette that features the random payout multiplier concept. Games that rely on this concept are not brand new, as a minimum of three roulette versions offer them: Quantum, Lightning, and Mega Roulette. All three variants have different approaches regarding the way the multipliers work. In the Super Spin Roulette version, once the bets are closed, a maximum of seven numbers are randomly chosen. Then, a single random multiplier up to 540x is generated and applied to all selected numbers.
Bet365 offers its services to markets speaking 20 different languages and has surpassed the 600,000 events streamed live on a yearly basis. At the end of July, the sportsbook company announced it would launch a new sports and betting news website. The site will be available in multiple languages, including Dutch.
The new live casino development is a part of bet365's strategy to enter the Dutch regulated gambling market and provide localized services to its players. The move will surely attract new players from the Netherlands, as well as keep existing customers happy. Betting on sports and playing casino games in one's mother tongue is a key element of a personalized and enjoyable gaming experience.
With the new live casino development, bet365 once again demonstrates its commitment to providing the best possible gaming experience to its players. The launch of the localized service for Dutch players is a part of this commitment and is sure to be received well by the Netherlands gambling community.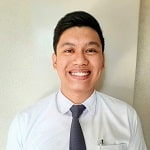 Shawn holds the esteemed position of Lead Content Manager for our premier website, Kika Casino Canada. With an extensive background as a seasoned and passionate gambler, he has now evolved into a highly-regarded expert in the gaming industry. Shawn is deeply committed to ensuring the accuracy and reliability of our content, meticulously crafting top-notch reviews and insightful news articles. His area of expertise lies in the comprehensive analysis of casino bonuses and their accompanying terms and conditions, enabling our readers to make well-informed decisions in the dynamic world of gambling.