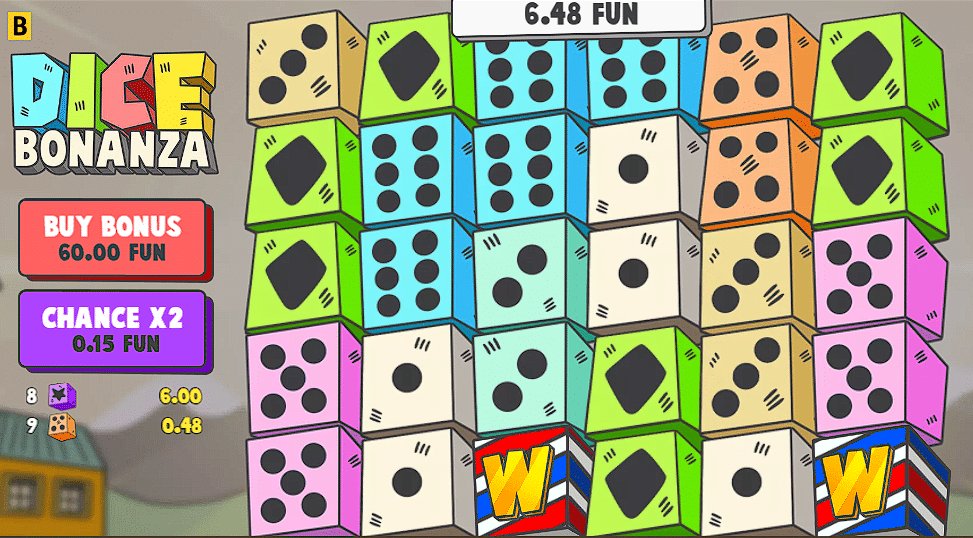 In a quest to further enthrall online casino players, BGaming, the renowned casino content provider, has announced the release of its new dice-themed slot game, Dice Bonanza. Initially exclusive to Stake for one month, this exciting game is now available for general release, allowing more players to dive into its enthralling gameplay.
New Slot: Dice Bonanza by BGaming
Dice Bonanza isn't your typical slot game. It marries intuitive gameplay and thrilling high volatility, giving players a chance to win up to 15,000 times their bet. The game is characterized by rows and reels, five and six respectively, with a highly promising return to player (RTP) of 96%. The volatility? High, suggesting big wins for daring players.
With a minimum and maximum bet of 0.20 and 50, respectively, this is not a game for the faint-hearted but for those who are up for an engaging thrill and big surprises.
Gameplay Mechanics: Not Just Another Roll of the Dice
Dice Bonanza breaks away from the traditional slot concept, providing players with a distinct gaming experience. Instead of adhering to conventional pay lines, players earn rewards by stacking dice symbols, which are represented by numbers or geometric figures. The game's charm lies in its "Pay Anywhere" principle, which means players can win irrespective of where symbols land on the screen.
One of the game's standout features is its cascading mechanic. This sees winning symbols being removed from the grid and replaced by others, giving players the opportunity to score multiple wins from a single spin. This unique dynamic opens up the possibility of turning a small wager into a substantial payout – a staggering €375,000 ($418,000), to be precise.
The game design further amplifies the experience, emulating a "rain of dice cubes" due to its refilling reels where symbols descend from above. Coupled with impressive 3D visuals, this effect adds a sense of drama and immersion to the gaming experience.
More Winning Opportunities: Free Spins and Multiplier Features
The entertainment doesn't stop with just the base game. Dice Bonanza also features a Free Spins bonus round that can be activated by collecting a specific number of scatter symbols. Represented by a die bearing a "W" symbol, gathering four of these will result in 10 free spins. Collect five or six, and you'll earn 15 or 20 free spins, respectively.
Moreover, this bonus round comes with an additional perk: the multiplier symbol. This golden safe opens up to reveal a multiplier of between x2 and x100, providing an extra element of surprise and opportunity.
For players unwilling to wait, the Buy Bonus feature can be used to instantly kick off the Free Spins mode. Alternatively, they can opt for the Chance x2 feature, increasing their bet by 1.25 and doubling their chances of triggering the Free Spins mode.
A Game That Stands Apart
Dice Bonanza is more than just a dice game; it's an exciting journey that gives you a new slot machine online experience. It brings a novel gaming experience to players, with its refilling reels, cascading mechanics, and immersive visuals. Combined with high volatility, impressive maximum win, and a host of bonus features, it certainly is a game that commands attention.
While it still maintains some resemblance to traditional dice games through the shape of its symbols, Dice Bonanza clearly plays by its own rules. With this release, BGaming continues to reinforce its reputation as a provider of unique and engaging content, cementing its position in the ever-evolving online casino industry.
Whether you're an experienced player or just beginning your online casino adventure, Dice Bonanza is a game that promises excitement, engagement, and above all, the potential for significant winnings.
So, are you ready to roll the dice?