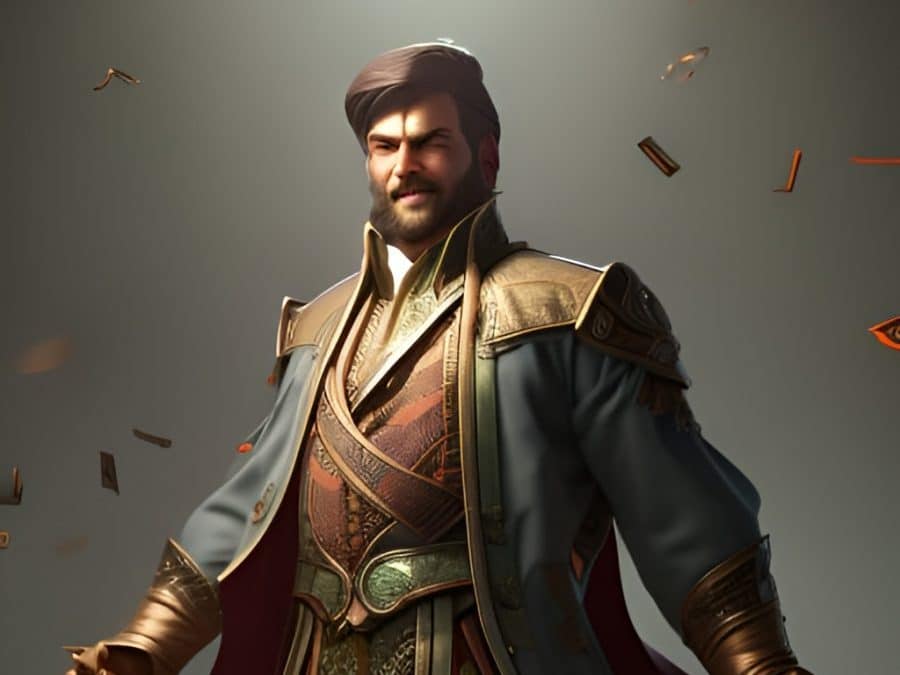 Century Casinos, a prominent player in the global casino industry, recently announced its financial results for Q1 2023. The report revealed a noteworthy 5.2% Year-on-Year (YoY) boost in net operating revenue, signaling a positive annual start. Its casino in Edmonton was a significant growth driver. This branch saw its net operating revenue surge by a substantial 10.3% YoY, representing a gross figure of $22.6 million.
Behind the Revenue Growth: The Driving Forces
While the lion's share of Century Casinos' revenue traditionally stems from its US segment, its Canadian segment – particularly the Edmonton locations – made substantial contributions this quarter. These locations, boasting three reporting units, including Century Casino & Hotel (Edmonton) and Century Casino St, became the growth leaders with a considerable rise in revenue.
Sitting strategically in the bustling West Edmonton Mall, the casino's premier Edmonton establishment has outperformed its previous year's earnings. In a compelling growth narrative, this casino alone reported a substantial 10.3% year-on-year increase in net operating revenue, contributing an exceptional $22.6 million to the company's overall financial influx.
A Closer Look at the Revenue Drivers
The revenue upsurge was attributed to multiple factors. Central to these was an accelerated gaming activity fueled by Edmonton's robust economy and swelling population. The resultant uptick in gaming led to elevated average table games and slot machine hold percentages, directly contributing to revenue growth. Moreover, increased food and beverage sales further enriched the revenue pool, painting a comprehensive picture of growth across services.
Revenue Growth Beyond Edmonton: Other Casinos in the Picture
Century Casinos' growth narrative extends beyond the Edmonton boundary. The other casinos under the company's portfolio also exhibited commendable performances, contributing to the overall net operating revenue that ascended by 3.5% YoY, totaling a handsome $81.3 million.
In 2022, the casino revealed its record-breaking financial results for the first quarter of 2022. It reported a remarkable net operating revenue of $103.1 million, an adjusted EBITDA of $23.8 million, and a net income of $2.9 million. Compared to the same period in 2021, these figures represented tremendous increases of 42%, 62%, and 139%, respectively.
Century Casinos Optimistic About 2023 Prospects
Looking ahead to the rest of 2023, Century Casinos exudes optimism about the potential for continued growth. The firm expects that the catalysts that powered Q1 – a strong economy and an ever-growing population – will persist as growth drivers in its target markets.
Yet, Century Casinos isn't resting on the laurels of its current success. The company is looking towards the future, investing resources into its online casino games sector. This digital avenue is anticipated to become a pivotal growth engine, riding the wave of increasing internet accessibility and a worldwide shift toward online gaming.
Sale-Leaseback Agreement: A Strategic Move
Century Casinos recently announced a sale-leaseback agreement for four properties in Alberta, Canada. Subsidiaries of VICI Properties Inc. will acquire the real estate assets of Century Casino & Hotel Edmonton, Century Casino St. Albert, Century Mile Racetrack and Casino in Edmonton, and Century Downs Racetrack and Casino in Calgary.
The transaction totals CAD 221.7 million ($164.4 million). The company plans to retain about CAD 154.5 million ($114.6 million) of the purchase price after accounting for the purchase of Century Downs land, selling expenses, taxes, and proceeds to be paid to the minority owners of Century Downs.
Conclusion
Summing up, Century Casinos has embarked on a promising journey in 2023, with Edmonton Casino leading the revenue surge. The company's casinos across Edmonton, including the Century Casino & Hotel and Century Casino St, have been pivotal in driving revenue growth, backed by a thriving local economy and growing populace. As the casino expands its focus to include online gaming, the firm appears well-prepared to navigate the future landscape of the casino industry.
Charisse is a content contributor for Kika Casino. With a passion for audience experience and a focus on reliability, Charisse delivers fact-checked articles covering industry news and gaming tips.