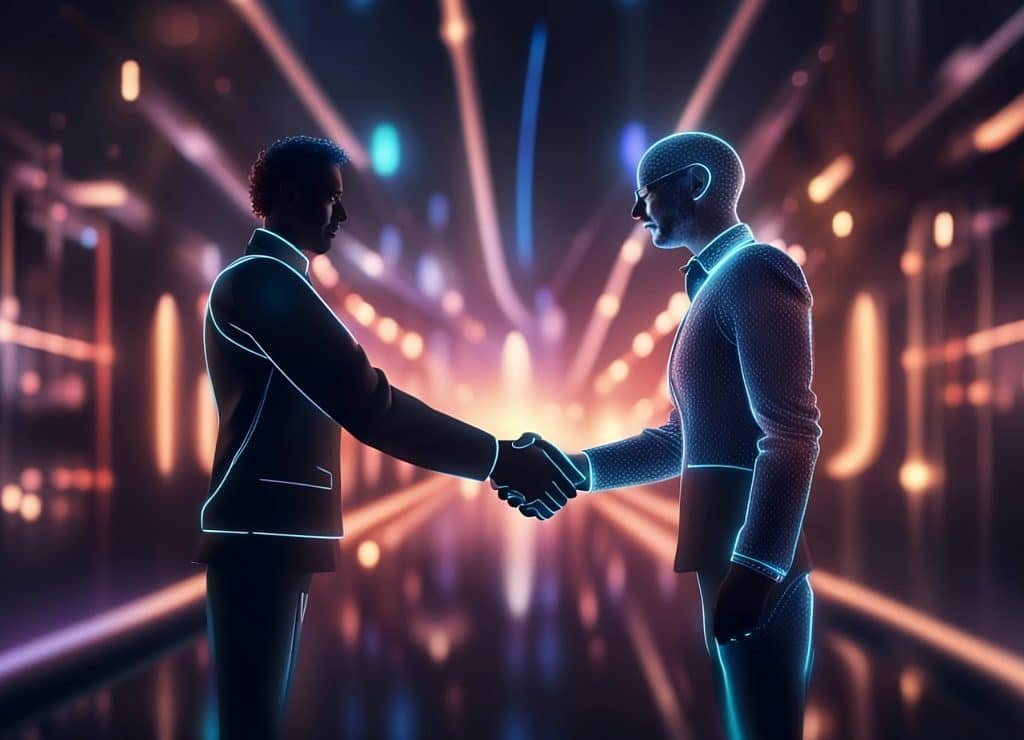 DraftKings, a leading US casino operator, has entered into a content supply deal with software developer and casino content provider EveryMatrix. The partnership will see DraftKings' players gain access to EveryMatrix's extensive iGaming library through the B2B aggregator SlotMatrix. This partnership will launch in New Jersey and will expand to other states throughout the year, subject to regulatory approvals.
EveryMatrix's SlotMatrix Library Comes to DraftKings
Under the terms of the agreement, EveryMatrix will make its portfolio of games available to DraftKings through its proprietary B2B aggregator and content supply solution, SlotMatrix. The SlotMatrix library includes popular titles such as Hot Hot Honey, Mythological Mayhem Supreme Streaks, and Wild Willy's Gold Rush, as well as branded games like The Lioness featuring UFC fighter Amanda Nunes.
Erik Nyman, President of EveryMatrix Americas, expressed his enthusiasm for the partnership, stating, "Integrating our content with DraftKings is a significant milestone for our US business and we're delighted to be working with the team there." He added, "We're focused on partnering with the leading US operators providing them with our proven iGaming content via SlotMatrix, which unlocks access to the world's largest games library and game-changing promotional features. We are very excited about this strategic partnership and collaboration across North America."
Expansion Plans and Regulatory Approvals
EveryMatrix currently holds licenses in New Jersey, Michigan, West Virginia, Connecticut, and Ontario, Canada. The company is also in the process of obtaining a Pennsylvania license and plans further expansions later in 2023, pending regulatory approvals in other states.
The partnership with DraftKings is expected to help EveryMatrix expand its presence across the US as the company continues to focus on partnering with top-tier operators in the region. DraftKings, a leader in the US gaming market, will benefit from EveryMatrix's expertise in providing high-quality content and services to global Tier 1 gaming operators.
Armadillo Studios and B2B Aggregation Solutions
In addition to the SlotMatrix library, the iGaming software provider will also supply DraftKings with Armadillo Studios, which integrates with SlotMatrix to provide B2B aggregation solutions. This collaboration is expected to deliver an impeccable and unprecedented gaming experience for players in the US jurisdiction.
The announcement of the partnership with EveryMatrix comes on the heels of DraftKings' recent bid for PointsBet's US operations. DraftKings offered a 30% higher price than the previous sportsbook bidder, Fanatics. PointsBet has yet to release an official statement regarding its plans for the future.
A Promising Partnership for the US iGaming Market
The collaboration marks a significant step forward for the US iGaming market, as both companies bring their expertise and resources to the table. With EveryMatrix's extensive library of content and DraftKings' established presence in the US gaming market, players can expect an enhanced gaming experience as the partnership unfolds.
As the iGaming industry continues to grow and evolve, partnerships like this one will play a crucial role in shaping the market's future. By combining their strengths, these two companies are well-positioned to deliver a superior player experience and drive further growth in the US iGaming sector.
EveryMatrix's Global Presence and Expertise
EveryMatrix has established itself as a prominent software, content, and services provider for casino and sports betting operators worldwide. With over 700 employees from ten countries and more than 200 customers globally, the company has demonstrated its ability to deliver outstanding player experiences.
The partnership with DraftKings not only strengthens EveryMatrix's presence in the US market but also showcases the company's commitment to collaborating with leading operators to drive innovation and growth in the iGaming industry. This alliance is poised to set new standards for player engagement and satisfaction in the rapidly evolving US market.