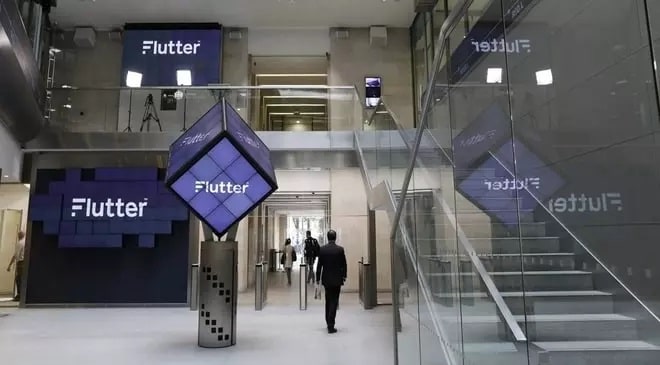 Flutter Entertainment, the parent company of popular sports betting platform FanDuel, has agreed to pay a $4 million fine to the U.S. Securities and Exchange Commission (SEC) for violating foreign bribery laws. The SEC charged Flutter Entertainment with making payments to third-party consultants in Russia without proper due diligence and controls.
The alleged violation occurred during Flutter's acquisition of The Stars Group in 2020, which included the acquisition of a Russian subsidiary. According to the SEC, Flutter made payments to third-party consultants in Russia without conducting proper due diligence or implementing adequate controls. These payments were allegedly made to influence regulatory outcomes related to online casino and online gaming in Russia.
Flutter Entertainment has agreed to pay the $4 million civil penalty without admitting or denying the allegations made by the SEC. In addition, they have committed to enhancing their compliance program and internal controls.
This is not the first time that Flutter Entertainment has faced fines from regulatory bodies. In August 2022, Sky Betting and Gaming, a subsidiary of Flutter Entertainment, was fined £1.7 million by the UK Gambling Commission for sending promotional 'free spins' offers to self-excluded customers.
Flutter Entertainment's shares fell as much as 6.6% in London after it missed its 2022 earnings estimates due to winning bets by fans on sporting events.
Flutter Entertainment's commitment to enhancing its compliance program and internal controls is a positive step towards ensuring that they operate within legal boundaries and avoid future fines from regulatory bodies.
However, this incident highlights once again the importance of companies conducting proper due diligence when making acquisitions or entering into business relationships with third parties. Failure to do so can result in significant financial penalties as well as damage to a company's reputation.
Foreign bribery laws are designed to prevent companies from using bribes or other improper incentives to gain an unfair advantage in overseas markets. Violations of these laws can result in significant fines and even criminal charges for both companies and individuals involved.
It should be noted that while this incident may be damaging for Flutter Entertainment's reputation, it is not expected to have a significant impact on their overall business operations or financial performance moving forward.
In response to this incident, some analysts predict that there may be increased scrutiny on mergers and acquisitions involving gambling companies going forward. This could lead to more rigorous due diligence processes being put in place by gambling companies looking to expand their operations through acquisitions.
Overall, this incident serves as a reminder that strict compliance with foreign bribery laws is essential for companies operating internationally. Failure to do so can result in severe consequences both financially and reputationally.