On Monday, September 26, 2022, Kings Entertainment, which is based in British Columbia, announced that it had received approval from the Canadian Securities Exchange for its business merger agreement. The parent of Bet99 Sportsbook and major online gaming company Sports Venture Holdings Inc. (SVH) can now continue with its plan to acquire the gaming firm.
Getting the Greenlight
After receiving clearance from the Canadian Securities Exchange to proceed with the business combination agreement, Kings Entertainment has scheduled a meeting for its shareholders. It will take place on October 25, 2022, and it will seek shareholder approval for the business combination in accordance with CSE rules among other things.
Interactive Entertainment Group will combine Bet99's and B.C.-based Budin Media to create a multimedia entertainment company with multi-million dollar revenue, according to the press release. The firm is pleased to continue forward with its business combination agreement with Bet99 in order to establish Interactive Entertainment Group, said CEO David Budin. He added that the organization's objective is to always expand organically and through acquisition in order to strengthen its market dominance and innovation position.
Mr. Budin pointed out that the CSE conditional approval is a major step forward in the completion of the business agreement. He also stated that the team is now looking ahead to October's shareholder meeting, where they will get feedback from shareholders and share their excitement about the combined future with Bet99's top brand.
He expressed hope that the company will be able to finalize the transformation next month, after shareholders vote. In preparation for this, management sent a circular on September 24th with updated information. The official record date for notice and voting at the meeting is September 16th, but this has already been unanimously agreed upon by members of the Board of Directors.
Going Strong in 2022
So far, the year has been very successful for Kings Entertainment. The firm announced a rise in client registrations and deposits through its main lottery brands – WinTrillions and LottoKings – for May 2022. In terms of sign-ups on its platforms, July 2019 was approximately 13,000 new people compared to June 2019.
July was also quite successful for the B.C. gaming leader, as it reported a significant increase in active customers and lottery revenue. In comparison to June, lottery sales increased by 18%, with WinTrillions and Lotto Kings both accumulating CA$446,126 each. Additionally, the number of total active customers bumped up by 9%.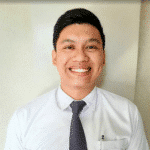 Shawn holds the esteemed position of Lead Content Manager for our premier website, Kika Casino Canada. With an extensive background as a seasoned and passionate gambler, he has now evolved into a highly-regarded expert in the gaming industry. Shawn is deeply committed to ensuring the accuracy and reliability of our content, meticulously crafting top-notch reviews and insightful news articles. His area of expertise lies in the comprehensive analysis of casino bonuses and their accompanying terms and conditions, enabling our readers to make well-informed decisions in the dynamic world of gambling.