New York has generated over US$1 billion in gross revenue since introduction of online sports betting earlier this year, the New York State Gaming Commission confirms. This far surpasses most states in the US, and it cements New York's status as a powerhouse in the growing industry of online sports betting. With mobile betting accounting for over 80% of all wagers, it's clear that New Yorkers are fully embracing this new form of entertainment. Let's take a look at how this rapid growth is possible and what the future holds for online sports betting in New York.
How NY Generated Over US$1B in Wagers in 1 Month
New York State's Gaming Commission recently published its weekly report on the local digital sportsbook scene, and data from the week of October 23rd confirms that nine online sportsbooks generated a handle of $365 million US dollars and gross gaming revenue (GGR) of $33.5 million US dollars. This moves the total GGR above $1 billion since these bookmakers' launch into the market.
There are a few factors that have contributed to New York's success in online sports betting. First, there are very few restrictions on who can bet and what types of bets can be placed. This has allowed a large number of people to get involved in the industry, which has led to more overall bets being placed. Second, mobile betting is widely available and easily accessible. This means that people can place bets whenever and wherever they want, which again leads to more overall bets being placed. Finally, there are a number of different types of bets that can be placed, which allows people to find the type of bet that suits their interests and needs.
The Future of Online Sports Betting in NY
The future of online gaming and sports betting in New York looks very bright. With such rapid growth in such a short amount of time, it's likely that even more people will start placing bets on a wide variety of sporting events. Additionally, as more states legalize online sports betting, the pool of potential customers will only grow larger. This could lead to even more money being wagered on sporting events taking place both inside and outside of New York State. So whether you're a fan of football, basketball, baseball, or hockey, make sure to keep an eye on the rapidly growing world of online sports betting in New York!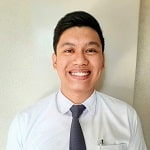 Shawn holds the esteemed position of Lead Content Manager for our premier website, Kika Casino Canada. With an extensive background as a seasoned and passionate gambler, he has now evolved into a highly-regarded expert in the gaming industry. Shawn is deeply committed to ensuring the accuracy and reliability of our content, meticulously crafting top-notch reviews and insightful news articles. His area of expertise lies in the comprehensive analysis of casino bonuses and their accompanying terms and conditions, enabling our readers to make well-informed decisions in the dynamic world of gambling.