Industry-leading casino brands MGM Resorts and BetMGM have committed to increasing their responsible gambling efforts. The two firms recently announced that they will hold Responsible Gambling Education Month every year. Its goal would be to teach bettors about the possible detrimental consequences of hazardous gaming habits.
The two gaming titans will begin to broadcast and promote key responsible gaming information and data through their social media this month as part of the initiative's start. In addition, the American Gaming Association created "Have a Game Plan. Bet Responsibly," a public service program in which the two companies will participate.
Here's to Responsible Play
Aside from its new campaign to raise awareness, both the gaming companies will continue to support the GameSense program by the British Columbia Lottery Corporation. Over 35,000 TV screens at MGM Resorts' properties display GameSense messages and advice for patrons, and more than 62,000 employees have been trained under the MGM Resorts GameSense employee training program.
MGM Resorts' Garrett Farnes praised the RGEM 2022 opportunity as a fantastic platform to raise awareness and enhance customer health. He said that because the company's employees are the first line of defense when it comes to responsible gambling initiatives, they must have the understanding to counsel customers correctly.
Richard Taylor, the manager of BetMGM's Responsible Gambling Program said that his company is thrilled to be a part of yet another campaign that has the goal of increasing healthy practices and awareness. He continued by commenting on how their objective is to provide customers with excellent customer service while also encouraging responsible gambling habits.
Both firms also provide online tools to help players avoid the development of a harmful gaming habit when playing online. The majority of these features are user-driven, as they may choose to establish tailored deposit, loss, and play restrictions. There are also self-exclusion options that prohibit users from using the app for a certain length of time.
Soaring New Markets
BetMGM is now accessible in numerous North American gaming markets. In January, it made its debut in the Empire State's mobile sports betting industry, where it is also licensed to operate eight additional bookmakers. Because it debuted in January, it has already generated over US$10 billion in total revenue.
BetMGM was granted entrance into the online gaming and sports betting market of Ontario in April. The sector is regulated by the Alcohol and Gaming Commission of Ontario, giving local bettors access to premium iCasino offerings as well as world-class sports wagering opportunities.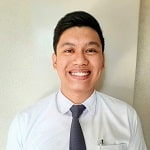 Shawn holds the esteemed position of Lead Content Manager for our premier website, Kika Casino Canada. With an extensive background as a seasoned and passionate gambler, he has now evolved into a highly-regarded expert in the gaming industry. Shawn is deeply committed to ensuring the accuracy and reliability of our content, meticulously crafting top-notch reviews and insightful news articles. His area of expertise lies in the comprehensive analysis of casino bonuses and their accompanying terms and conditions, enabling our readers to make well-informed decisions in the dynamic world of gambling.