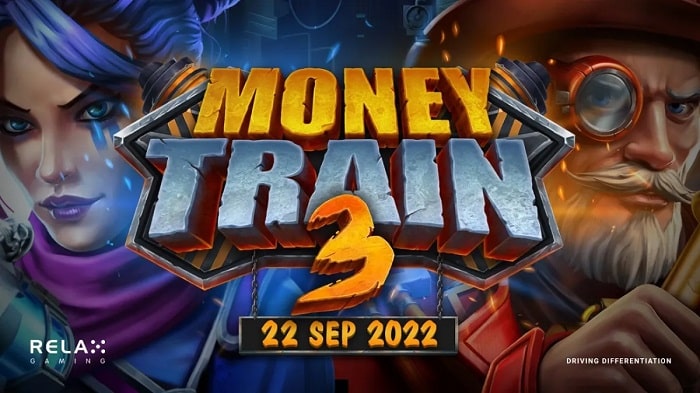 Relax Gaming has released the third installment of their hit online slot game, Money Train. Money Train 3 is an action-packed, wild west-themed game that includes a host of new features and updates that are sure to appeal to fans of the series. With its release, Relax Gaming has once again demonstrated why they are a leading name in online gaming.
The firm is a top iGaming and aggregator business that was recently named the Best Mobile Gaming Software Provider at the prestigious EGR B2B Awards. The team currently has more than 4,000 iCasino games in its portfolio, which have been compiled from hand-picked third-party studios through its collaboration programmes such as Powered by Relax.
What's New in Money Train 3?
One of the most eagerly anticipated features in Money Train 3 is the inclusion of the new Money Collector feature. This feature allows players to collect money symbols as they play, which can then be used to purchase upgrades and boosts. The feature adds an element of strategy to the game and allows players to tailor their game experience to their own playing style. In addition, Relax Gaming has also included a number of new characters and themes, as well as updated graphics and animations.
The Money Train 3 slot title is set to provide players with a lot of amusement because it offers a fantastic return of 100,000x their stake. Participants will be introduced to the four primary figures in the game — the Collector, Sniper, Necromancer, and Collector-Payer — as soon as they start the slot title. This time around, the game's main characters return and join players on a post-apocalyptic excursion.
The return of the fearsome foursome also marks the arrival of brand new features to help out players. One such feature is the Persistent Shapeshifter, which turns into any other feature on each spin. There's also the Absorber, which collects multipliers and attaches them to itself. Plus, there's a Tommy Gun Feature that targets one symbol type and then adds its value.
Players will be excited to find the returning fan-favorite Money Cart Bonus Round, which made the last game so widely loved. This time, The Money Cart can be accessed by getting three or more bonus symbols on any of the reels. When triggered, the symbols that activated it show a value displayed as multiplication and award free spins.
Simon Hammon, the CEO of the company, stated that after seeing the success of Money Train, they knew they had to produce another installment in the series. He explained that developers looked at player and operator feedback to see what could be improved. The result is a title with an unforgettable soundtrack and easy-to-understand gameplay that will engage even more bettors.
Why You Should Be Playing Money Train 3
Whether you're a fan of the original Money Train or you're looking for a new online game to sink your teeth into, you'll definitely want to check out Money Train 3. With its stellar updated graphics, engaging gameplay, and wealth of new features, Relax Gaming has once again outdone itself with this latest release. So what are you waiting for? Hop on board the Money Train today!
Money Train 3 is the latest release from Relax Gaming, and it's sure to be a hit with fans of the series. With its updated graphics, new features, and engaging gameplay, there's plenty to love about this wild west-themed online slot game. So hop on board the Money Train today and see for yourself what all the hype is about!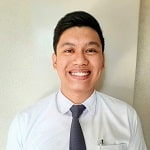 Shawn holds the esteemed position of Lead Content Manager for our premier website, Kika Casino Canada. With an extensive background as a seasoned and passionate gambler, he has now evolved into a highly-regarded expert in the gaming industry. Shawn is deeply committed to ensuring the accuracy and reliability of our content, meticulously crafting top-notch reviews and insightful news articles. His area of expertise lies in the comprehensive analysis of casino bonuses and their accompanying terms and conditions, enabling our readers to make well-informed decisions in the dynamic world of gambling.