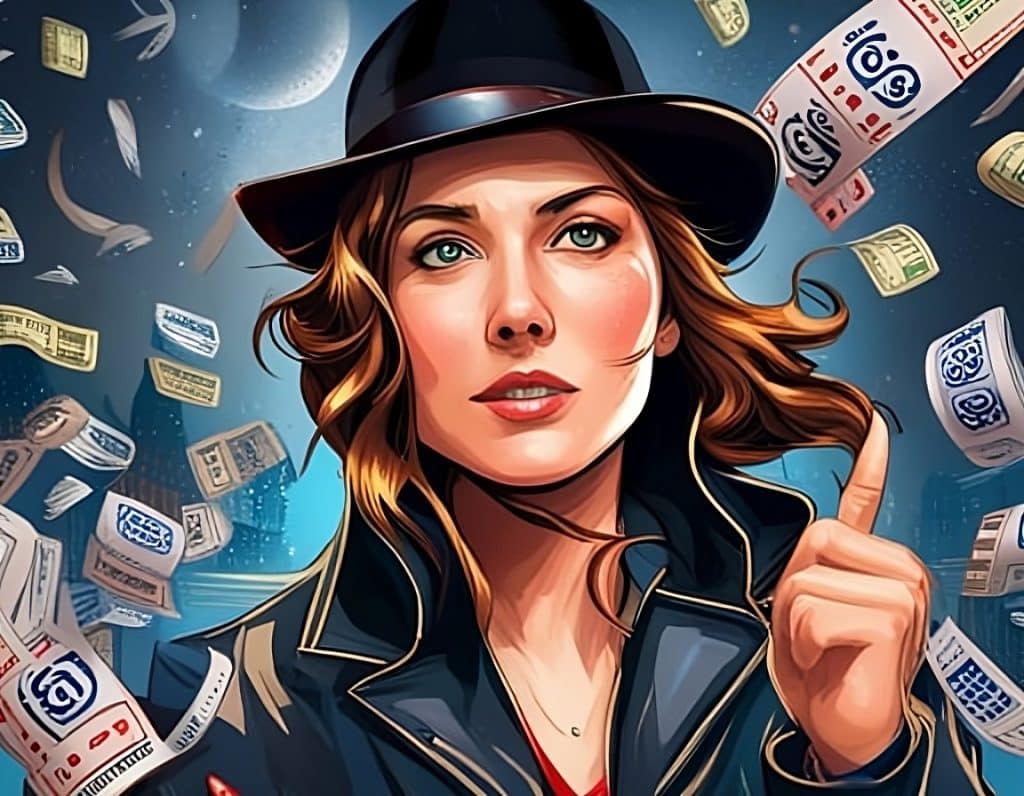 The British Columbia Lottery Corporation (BCLC) recently announced another substantial payout, as Surrey resident William Goligher won an impressive CA$ 675,000 playing Set for Life, a popular Scratch and Win game in Canada. The lucky winner is still in shock and now considering how to spend his newfound fortune while sharing his incredible story with others.
Incredible Luck at Scratch And Win Lottery
Set for Life is a nationwide Scratch & Win game that has gained popularity among lottery enthusiasts in Canada. Winners can choose between a periodic annuity payment of CA$ 1,000 per week for 25 years or a single lump sum payment of CA$ 675,000. In Mr. Goligher's case, he opted for the lump sum payment.
The Surrey resident visited a BCLC office in Vancouver last week to claim his prize and shared the story behind his win. He explained that buying the ticket from the Real Canadian Superstore on King George Highway and 76 Avenue was a spur-of-the-moment decision. He recalls going numb after realizing he had won the incredible jackpot.
With this incredible turn of events, this win truly inspires fellow lottery enthusiasts to dream big and try their luck.
Taking Time to Process the Win and Plan for the Future
After waiting several days for the news to settle, Mr. Goligher took the ticket to a licensed lottery retailer, accompanied by his wife, who wanted to see for herself that the prize was real. Now, Mr. Goligher plans to use the payout to help his family but will take his time deciding what to do next. They plan on celebrating the windfall with a nice dinner.
Despite already cashing out the prize at BCLC's Vancouver office, the winner said that the prize money is still a shock for him, and the feeling has not fully sunk in yet. With the help of the newfound money, the Goligher family will have the freedom to pursue whatever they like next. While many lottery winners consider early retirement, only time will tell for Mr. Goligher.
Set for Life Continues to Create Winners Across Canada
According to the Crown corporation, players in B.C. have already won over CA$5 million in Set for Life Scratch and Win prizes in 2023, with potentially more winning tickets on the way. BCLC's information indicates that the odds of triggering the game's jackpot are one in 508,333.
In recent months, Mr. Goligher is not the only British Columbian to win big in Set for Life. In March, BCLC reported that Salmon Arm's resident Murray Wallace also won the CA$ 675k jackpot in the game. Mr. Wallace purchased his winning ticket while passing through Kamloops and stopping at the BVD Truck Stop on Kokanee Way.
Set for Life Creates Winners Across Canada
Set for Life is a popular Scratch and Win game in Canada, offering players a chance at life-changing prizes. With a top prize of CA$1,000 weekly for 25 years or a CA$675,000 lump sum, this easy-to-play game attracts lottery enthusiasts seeking excitement and the potential for a secure financial future.
In the summer of 2022, Atlantic Canada also witnessed a significant win in Set for Life, as Timothy Lewis from Kentville, Nova Scotia, won CA$ 675,000. Mr. Lewis, a regular Lotto Max, and Lotto 6/49 player, decided to try something different, and it paid off big time. After initially winning CA$4 and CA$8, he continued playing, ultimately securing the life-changing prize.
As the popularity of Set for Life and other lottery games continues to grow, more players like Mr. Goligher, Mr. Wallace, and Mr. Lewis will have the chance to experience life-changing wins. With a diverse range of games and the potential for substantial payouts, the world of online slots and lottery games offers endless opportunities for entertainment and excitement.