Relax Gaming has big plans for the fourth quarter of 2023. The company plans to release a number of new casino games, including some highly anticipated titles. Check out this list of upcoming Relax Games for fans!
Neko Night Dream Drop will be available on September 7th, and Wild Buccaneers Megaways on September 15th. The studio will conclude 4 Deals with the Devil at the end of the month (September 20th).
The third installment of Money Train, Relax will debut Money Train 3 on September 22nd, Golden Calaveras on September 27th, and Wild Donuts on September 29th..
If you're eagerly anticipating the release of Dream Drop Diamonds, mark October 5th in your calendar. You won't want to miss it! And if that's not enough to get excited about, Relax will also be releasing Huntress: Wild Vengeance on October 11th.
In the rest of October, Relax will release The Great Pigsby Megaways on October 19th, and Spring Heeled Jack on the 25th. Halloween will close Wilds of the West on the 31st of October.
Relax Gaming will release Templar Tumble 2 Dream Drop (2nd of November) and 9K Kong in Vegas (15th of November) at the start of November.
On the 16th of November, Giga Wreckers will be available for download. On the 22nd of November, Duelling Joker Dream Drop will be launched.
The month of November will close with two gamess: Wild Yield on the 23rd and Wins of Winter on the 29th.
Santa's Stack Dream Drop will begin the month of December, on December 1st, and Net Gains will follow on December 6th.
Finally, on December 8th, Relax will release Tiki Bonanza, Reapers will be released on the 13th of December, and Napoleon vs. Rabbits will follow on the 15th of December, bringing to a close the year with a plethora of new amazing games to try out!
We love Relax Gaming, and we know you do too! That's why we're sharing with you their upcoming game releases for the rest of 2022. We can't wait to play them ourselves, and if you feel the same way then let us know as soon as they're out!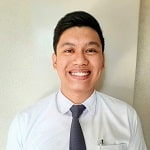 Shawn holds the esteemed position of Lead Content Manager for our premier website, Kika Casino Canada. With an extensive background as a seasoned and passionate gambler, he has now evolved into a highly-regarded expert in the gaming industry. Shawn is deeply committed to ensuring the accuracy and reliability of our content, meticulously crafting top-notch reviews and insightful news articles. His area of expertise lies in the comprehensive analysis of casino bonuses and their accompanying terms and conditions, enabling our readers to make well-informed decisions in the dynamic world of gambling.